When I was in the graduate program in Music History at UC Berkeley I chose as my dissertation project a unique "book" in the collection of the Music Library.
It's an 18th-century opera score in manuscript, bound together with a copy of the printed libretto of the same opera: Le Temple de la Gloire (The Temple of Glory) with words by the famous philosophe Voltaire and music by Jean-Philippe Rameau, the greatest of all of the French Baroque composers.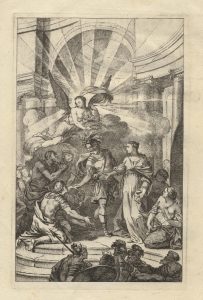 I was trying to demonstrate that the manuscript preserved the only surviving source of the original version of the opera as it was first performed at Versailles in 1745, but the project was too complex and I never finished it.
Fortunately, a younger French researcher has managed to complete what I couldn't, and the results will (at long last!) be seen on the stage of Zellerbach Theater the last weekend of April. The performance will be a joint production of Cal Performances, the Philharmonia Baroque Orchestra, and the Center for Baroque Music at Versailles [France].
I've written an article for the program book that tells the twisted story of the opera and the Berkeley document, and it's posted on the Cal Performances website. You can download the complete article (with illustrations) here.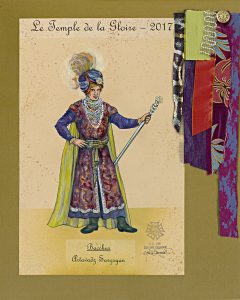 Cal Performances has scheduled a number of supporting events to mark the occasion (all free and open to the public). In conjunction with those events, I'm moderating two panel discussions:
Tuesday April 18, 6–7:30 pm, room 125 in Morrison Hall (the Music Building):
A discussion of the original 1745 manuscript score and libretto with Philharmonia Baroque Orchestra & Chorale music director Nicholas McGegan, UC Berkeley music library head John Shepard, and emeritus library head John Roberts.
Saturday April 29, 2–3:30 pm Zellerbach Hall:
"Resurrecting Rameau Opera for the Contemporary Stage" with the conductor, the choreographer, the French scholar who prepared the performing edition, and the director of the Center for Baroque Music at Versailles.
This is a part of a full afternoon of events called "Rendezvous with Rameau."The Event page at Cal Performances (where you can order tickets) is here.
The official press release (issued jointly by Cal Performances and the Philharmonia Baroque Orchestra) is here.